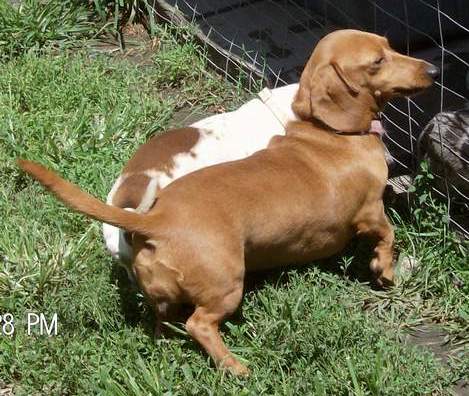 Sunny turned 6 in June, 2011. She is a very quiet, loving dog and like Minnie, has never met anyone she didn't like. She's good around children. She gets along well with other dogs. She also tends to get overweight easily. I retired her from breeding after her last litter was born in early 2010. Sunny found her forever home with Beth Marsh in June of 2013. She has since moved to Illinois but keeps me updated on Sunny through pictures and visits on Facebook. Beth and Sunny have become inseparable. Thank you for giving her that chance Beth!

All dogs in my kennel are up to date on shots and worming.

All text and images on this site are the property of  DePayne Enterprises LLC and may not be copied or used in any way without the written permission of the owner.

Retired  Adults and Pups Over 1 Year

All retired adults and pups are the same price if they have already been spayed or neutered or are intact. The rehoming fee is  $75 for either, regardless of age. The fee is to cover my cost for  vaccinations and deworming for the year of sale. If they have not yet been neutered or spayed, the price is $150 and with proof of spaying or neutering, $75 will be returned to the buyer. Any sold intact will be with a spay/neuter contract.

Payment received on retired breeding dogs and pups over 1 year will be held for 30 days from sale date to allow time to return them for a full refund if they don't work out. Most will not be housebroken at time of sale. Everything I know about the dogs, the buyer will know at time of sale. Do not have them spayed or neutered (if applicable) before the 30 day period is up unless you are 100% sure you are keeping the dog as I will not refund the surgery cost over the deposit amount if one is returned and surgery cost exceeds the $75 deposit for it.

I do not sell adults to families with children under the age of 10 because I don't have any young ones anymore to play with them to get them used to very young children.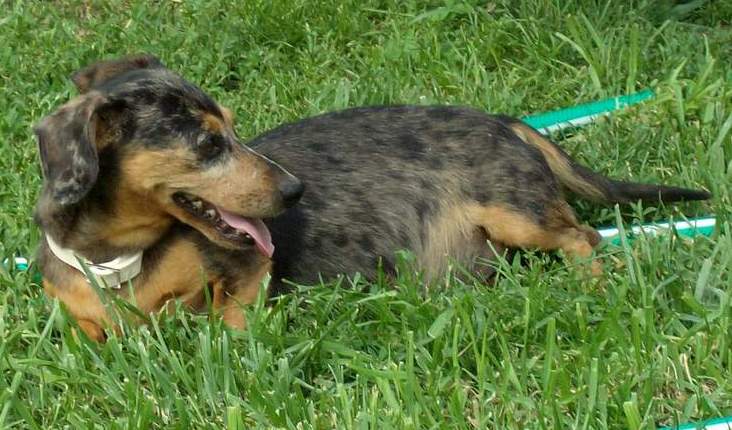 Heidi will be 6 in December 2011. She is a very quiet, loving dog and has been very good with the young children who have been here to meet her pups. Heidi found her forever home in December 2013 with Bart and Molly. They also purchased a pup from me and fell in love with Heidi when they came to meet Charlot for the first time. Bart and Molly are in love with both their girls and live close enough to come back and visit often. Thank you Bart and Molly!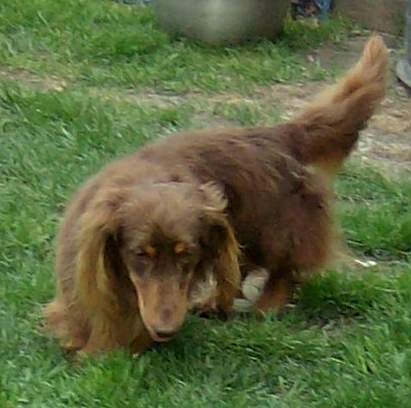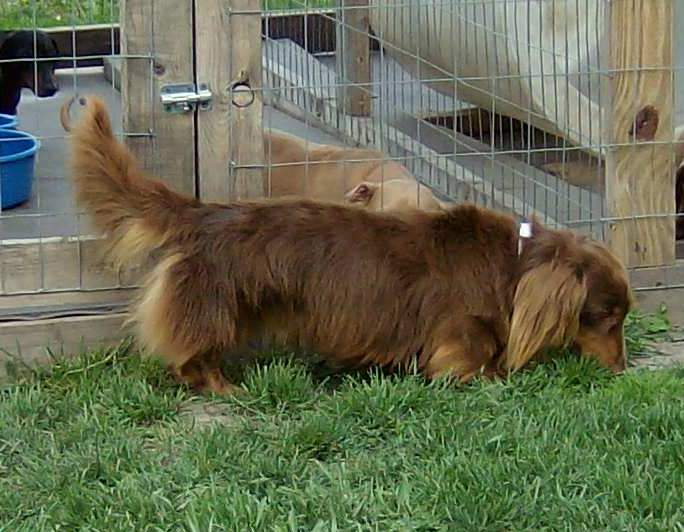 Sadly Romeo had to be put down January 14, 2013. As can be common in older animals, he developed pancreatitis and medication and prescription diet was not able to help his pancreas to help his body absorb nutrients. After 2 months with his only good days being those on medications that can only be given for short periods at a time, I had to do what what best for him and have the vet put him at peace. He was a great and loving dog and will be sorely missed here.  He was retired from breeding and neutered a year ago when he turned 10 and passed shortly before his 11th birthday. R.I.P. Romeo. The 5 years you were here will always be remembered.